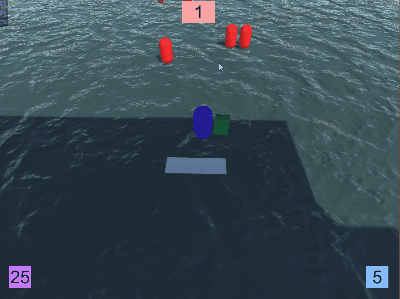 New Feature: The Garden

All items (except the mace) now have a limited number of uses. A UI element was added to display the number of remaining uses for the currently wielded weapon.
In between waves, the player now has access to the garden screen, where they can plant up to three plants at a time. After a certain number of days (waves), the plants will reach maturity and can be harvested, at which point they will add uses to the corresponding item.
New Item: Vinewall

The fourth item to be added to the game. Throw this item on the ground, and after a short delay, a giant wall will grow out of the ground, putting an obstacle between you and your enemies.

Other Changes

Enemies now cry out in pain and fall over when you kill them. Now you can laugh at their hilarious suffering.
Removed Material UI from the project. In layman's terms, the buttons aren't as cool now because I didn't make the old, cool buttons.
The artist made me a rough draft thing to make ui elements look like old planters with vines growing out of them. I think it's pretty cool.
Some waves now include a new enemy type. It's a larger version of the basic enemy with more health that moves slower. It also has the manliest death sounds.
Get Project Demonsbane Orchid